от 5990 тг.
ALL ALMATY FOR 3 DAYS!
For whom: For tourists who arrived in Almaty for 3-5 days and its residents who want to have an interesting time.
Almaty PASS will give you the opportunity to:
visit any attractions, museums and excursions connected to Almaty PASS within 3 days (72 hours from the moment of the first presentation of the card).
use discounts in more than 20 places of the discount program (30 days from the moment of the first presentation of the card);
Savings: The owner of Almaty PASS independently selects the route for themselves. With active visits to tourist sites and excursions, the map will save up to 70%.
Cost: Almaty Pass 6990 tg.!
If you have a child from 6 to 15 years old (inclusive), you can purchase Almaty PASS Junior. The cost of a children's card is 5990 tg. Children under 5 years of age (inclusively) can visit all facilities for free.
Purchase: You can purchase Almaty Pass at one of the points of sale for cash.
The kit includes:
Universal smart card for free access to tourist facilities and receiving discounts in the city institutions
Almaty Pass INFO – travel guide / map (Kaz / Rus / Eng) – all the necessary information for using the Almaty Pass and a detailed map of the city.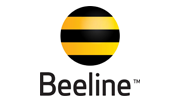 Sim card Beeline with the tariff plan "All for 490" tenge, 2 GB of Internet traffic as a gift and unlimited social networks
ATTRACTIONS, MUSEUMS AND EXCURSIONS THAT YOU CAN VISIT FOR 72 HOURS (3 DAYS)